Hollister Incorporated signs contract with YIT Kausta for the first stage construction of a healthcare product factory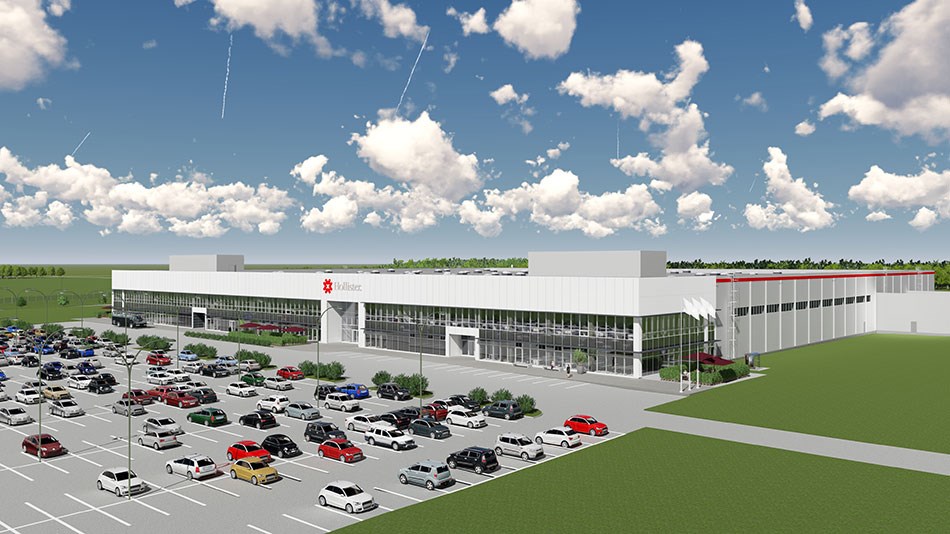 Hollister Incorporated, a US-based medical products manufacturing company, and YIT Kausta, sustainable real estate development company, signed a contract for the construction of a factory in the Kaunas district. The new building will be used by Hollister for the production of healthcare products. A contract was signed for the first stage of construction.
The factory, which is being designed in the free economic zone in Kaunas, will cover 24 thousand square metres of land. Construction of the plant is scheduled to begin in November and be completed in 2019. Hollister Incorporated plans to invest approximately EUR 50 million in the country and create around 300 jobs at its factory over the next several years.
According to a representative of Hollister Incorporated, the decision to settle in Lithuania was determined by a number of reasons, including a convenient geographical location of the country, a favourable investment environment and an abundance of highly skilled workers.
"We are delighted to build a new manufacturing facility in Lithuania," said James Humphries, Senior Vice President, Research and Development, and Global Operations, Hollister Incorporated. "Our continued growth in Europe, which accounts for the majority of our sales, drives our need to expand our manufacturing capacity in the European region. Lithuania, and specifically the Kaunas region, has the right combination of infrastructure and talent to meet our manufacturing needs."
"New investment in Kaunas region is great news for the city at large, as well as the specialists of medicine and engineering, and students of these fields. We appreciate the trust that the highly demanding client, who seeks only the best quality, is placing in us; we are ready to construct a building, in which the staff will safely and comfortably make Hollister Incorporated products," said Kęstutis Vanagas, the head of YIT Kausta.
This is not the first production facility constructed by YIT Kausta. The company is responsible for the reconstruction of the main building of the Lithuanian University of Health Sciences and its Veterinary Clinic, and the construction of the Laboratory Diagnostic Center of the Vilnius University Hospital Santaros Klinikos, the Metal Stamping Laboratory and many more.