DUETTO business home awarded as greenest business center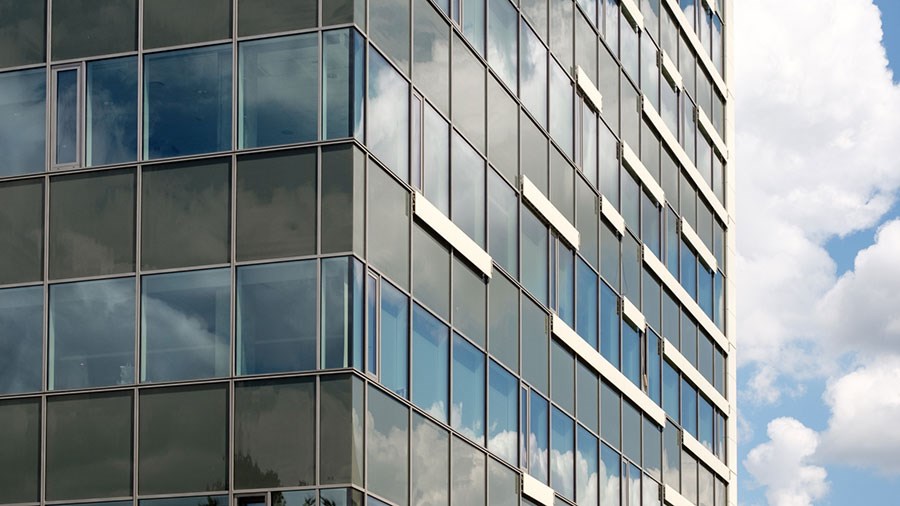 The annual conference of the Lithuanian Green Building Council announced the winners of the first-timer competition "Green Buildings of 2017". This year, the "Duetto" Business Home, a project by the sustainable real estate development company YIT Kausta, has become the greenest business centre amongst the projects participating in the competition. The award of the greenest project in the category of residential houses was granted to the residential building "Aero Namai" by UAB Citus. The competition "Green Buildings of 2017" was organised by the Ministry of Environment of the Republic of Lithuania and the Lithuanian Green Building Council.
"The goal of this first-timer competition in Lithuania is to encourage Lithuanian real estate developers and owners to invest in environmentally and people-friendly buildings. The idea of green building is already 25 years old, however, there are only a few of them in Lithuania. We want companies and the public to realise that green buildings are not only an investment in nature conservation, but also the creation of a competitive enterprise and a sustainable future", says Andrius Bagdonas, Director of the Lithuanian Green Building Council and an organiser of the competition.
Kęstutis Vanagas, Managing Director of YIT Kausta, the company which project received the award, said that starting the planning of "Duetto" Business Home, company had a vision to create a modern building with all the meanings – a environmentally-friendly place convenient for people who work here, meeting and adapting to the needs of individual enterprises.
"We have noticed that, with increasing environmental awareness, the need to settle in a sustainable, yet cost-effective building is becoming more and more relevant. We strive to develop long-term projects, so we are pleased that our efforts are valued by this award", claims K. Vanagas.
The first building of the "Duetto" Business Home has already been operated by "Vilniaus Vandenys", service centre of the credit management company "Lindorff", and others. Construction of the second building is underway. It is expected, that the total count of employees working in both buildings will reach 1,500.
This year, the winners were announced in two categories – business centres and residential houses. Next year, developers and owners of industrial, commercial and entertainment projects will be invited to participate in the competition. The winners were selected by a jury consisting of representatives from business, science, and public institutions.