YIT Kausta sold the Duetto I office building in Vilnius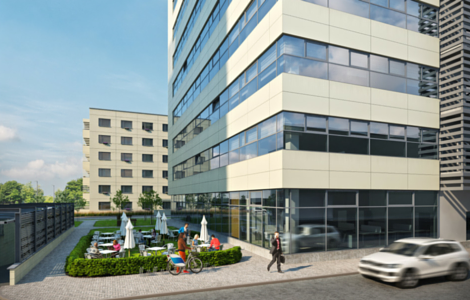 YIT Kausta has signed an agreement on the sale of the Duetto I office building located in Vilnius, Lithuania. The buyer is Baltic Horizon Fund, which is public fund and its units are listed on Tallinn Stock Exchange. The value of the agreement is approximately EUR 15million.
Duetto I office building is 10-storey BREEAM certified building with A energy-efficiency class. The building is 8,300 square metres of leasable area and underground parking facilities for approximately 200 cars. The Duetto I building will be completed and closing of the agreement will be in March 2017.
Duetto I is situated in the same area where YIT Kausta has previously carried out the Grand Office building and Prisma hypermarket projects, along the Vilnius ring road.